Business and investments
2,5
years – average payback
40
rub./ m² - startup cost
Coworking is organized on leased premises or redesigned office BCs for them all over the world. The cost of launching and creating coworking is about 20-50 thousand rubles per square meter depending on the condition of the room and its area. Our experience allows us to guarantee an increase in profitability of up to 30% compared to classic office cutting and average investment payback period is 2.5 years.
Locations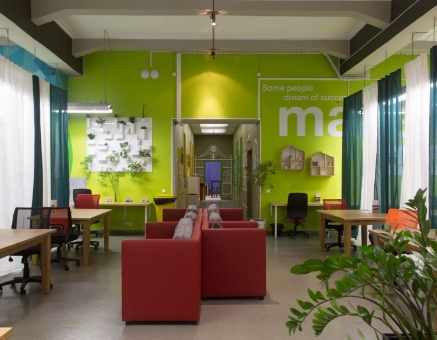 St. Petersburg
Bolshaya Sampsonievsky Avenue, 61
The first GrowUp coworking was launched in March 2017 in St. Petersburg, its area was 2.5 thousand square meters (designed for 500 working places). In the process of creating the GrowUp pilot project, the building built in 1998 was modernized.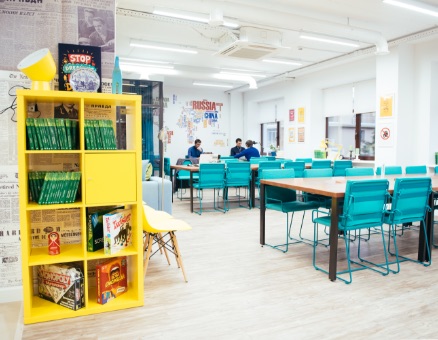 Kazan
Aivazovsky st 3a
The second project of the network was a coworking area of 1 thousand square meters (238 working places) in the center of Kazan, created on the basis of the non-core asset of Sberbank.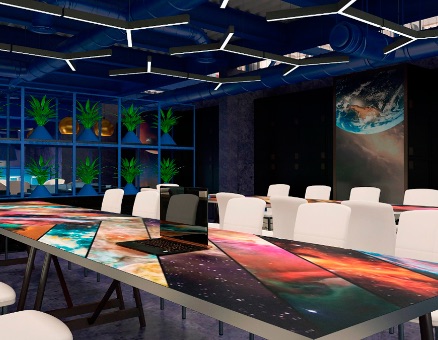 Moscow
Cosmonaut Volkova st 6A
In October 2018, GrowUp coworking was launched for 450 working places in Moscow,in the new Art-Moscow shopping and hotel complex. In the future, it is planned to continue the development of the GrowUp coworking network. Residents will be able to freely move around the network facilities throughout the country.

Konstantin Korolev
Head of the federal network of coworking GrowUp